INTRODUCING
THE
BELTLINE


OFF BROADWAY

The Beltline off Broadway is a contemporary 4-level office and flex space showcasing a strong industrial design with a sleek glass, concrete and steel exterior.

The carefully planned layout maximizes space without compromising design and aesthetics. Decks on each floor and a 4th floor patio with stunning views are just a few of the desirable amenities that make the Beltline an ideal working environment for your team.

SEE FEATURES SEE FLOOR PLANS VIEW BROCHURE
THE HISTORY
In 1891 the Fairview Beltline street car route ran up Main Street, along Broadway and back down Granville Street, taking residence of downtown Vancouver to Mount Pleasant and back. At the time Mount Pleasant was a bustling industrial area, famous for the number of breweries along Brewery Creek, which today runs under Main Street into False Creek. The arrival of this streetcar route was instrumental in the growth of new and established businesses and communities of Mount Pleasant.

HIGHLIGHTS & FEATURES
The Beltline offers a modern, flexible office and commercial space with customizable strata units from 5,389 up to 32,898 square feet. The building also includes large loading bays, stunning views from private patios, all within walking distance of the numerous amenities of Mount Pleasant.
Just one block from West Broadway and a 5 minute walk to the Broadway/City Hall Skytrain Station, the Beltline is a unique and sought-after ownership opportunity.
FEATURES INCLUDE:
3 covered loading docks on the main level
Spacious decks on floors 2 & 3 and a private patio on the fourth floor with panoramic city and mountain views
Low-e high-energy efficiency glazing to maximize natural light
High efficiency heat pumps for heating and cooling with digital thermostats on each floor
17'6″ ceilings on main floor and 11' ceilings on floors 2 to 4
Two sided core elevators and stairs maximizing efficiency
Flexible unit sizes
47 parking stalls in secure underground lot
6 car charging stations
16 bike stalls
End of trip shower facility
10 full height lockers for clothing storage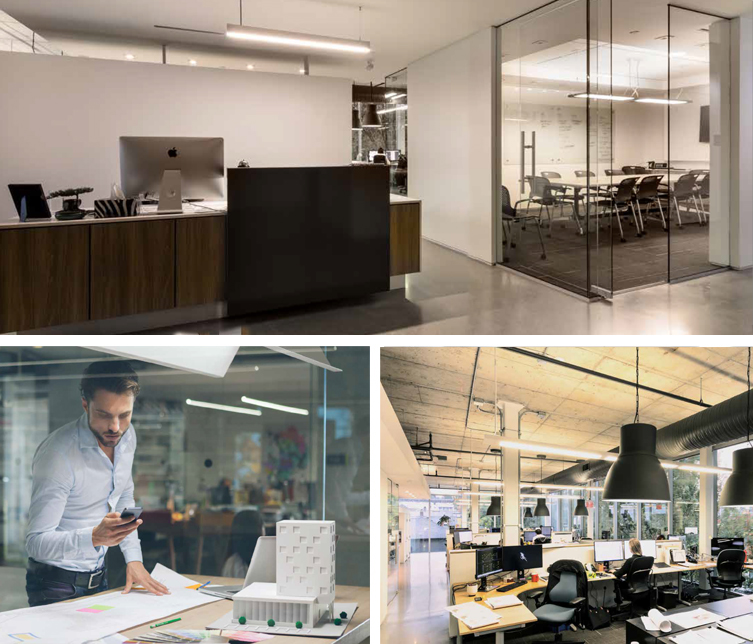 FLOOR
PLANS
*Click to download a copy of the floor plans